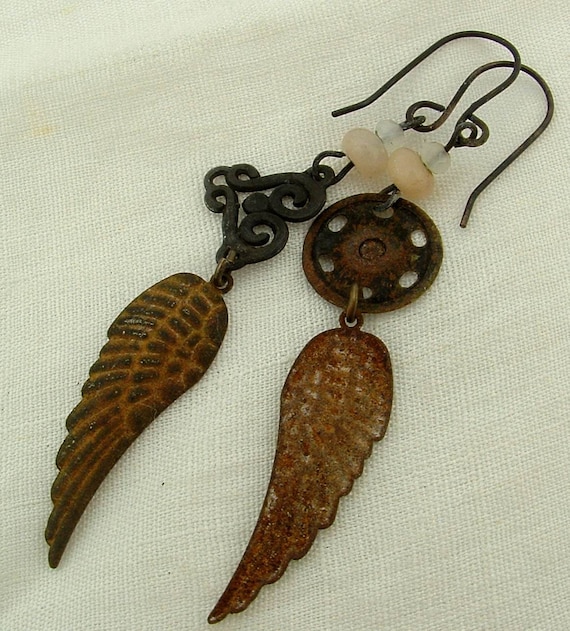 Take These Broken Wings
Rust, dark pewter and pale dreamy pink.
Oh, and yes that cute little round thingy is a hammered press stud and yes you can nick this idea!
Ghost Nets
Edgy, gritty and definitely unhinged!
Environmental Statement earrings.
Ghost nets are fishing nets that have been lost accidentally, or deliberately discarded at sea.. They travel the oceans of the world with the currents and tides, continually fishing as they progress through the waters. They.trap a wide range of marine species including turtles, dolphins, whales, seabirds, dugong, crabs, fish and sharks.
Marine debris is such a danger to the marine environment that it is a 'Key Threatening Process.'
These gritty, edgy environmental statement earrings have been designed from salvaged metals patinaed to look as though they have spent years in the ocean. The aqua apatite nuggets represent the sea through which the nets have trawled.